WE'RE SERIOUS ABOUT WALKING OUR TALK
Not only are we committed to instilling lessons of compassion and serving one's community, but students are also given the opportunity to act and experience the power of contributing to something greater. The benefit is unmatched in terms of how students are able to lead, interact, and experience compassion in action. 
Action teams are the heart of
generation alive
"Never underestimate the power of a small group of committed people to change the world. In fact, it is the only thing that ever has."
Margaret Mead
Action Teams are groups of 10-20 students who are identified as leaders in their school or group that can inspire their peers throughout a school-wide fundraising campaign and service project.
These students meet with our program team weekly leading up to the assembly working through customized curriculum that teaches them about leadership, inspiring others, recognizing community needs, and acting compassionately. The Action Team's first job is to help organize and participate in an assembly or presentation for their peers. 
Our assemblies are known for their high energy and interactive elements; we bring our own sound system and set up. All we need is space and kids to engage! 
At the assembly, the Action Team presents a need to their peers and offers a call to action to the rest of their school or community.
If you think the rising generation isn't interested in changing the world, think again. After the assembly, students are electric to go do something.
We've seen classrooms face off in change drive competitions or students go door to door asking neighbors and friends alike to contribute to the campaign. We make sure that students have the guidance they need to make creative fundraising asks and make sure donors know their dollars are safe and well spent.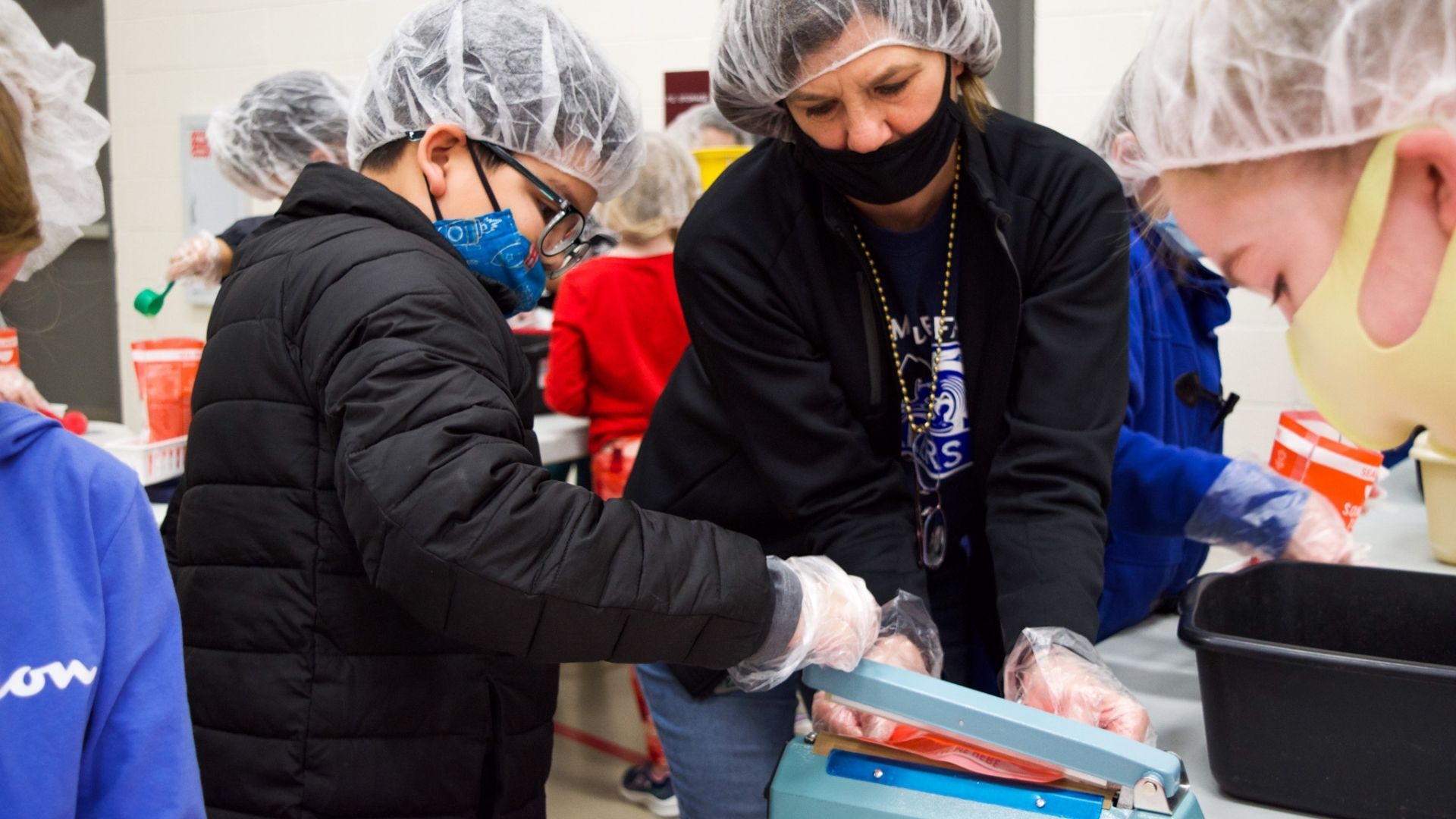 After several weeks of fundraising, we load up the GA truck with supplies and return to the school or group meeting space to help catalyze turning the funds raised into a positive impact in the community.
Our Action Team serves as the student leaders for the event: helping with set up, supply refills, and training fellow student participants. We crank the tunes and have a blast packing either meals, for those struggling with food insecurity in our area, or freedom bags, for individuals in our community who have suffered the loss of freedoms or basic human rights. Throughout the project, our Action Team makes sure to pause to educate and remind students of the impact they are making.
Once the service project has been completed, our program leaders debrief the whole experience with the Action Team. What felt good about the experience? What did they learn? How do they want to continue leading others and making our world a more compassionate place?
Enter the Compassion Challenge, where we challenge Action Team members to complete a community service project on their own and report back with what they did and learned. All of a sudden, 10-20 students who may not have even known each other 12 or so weeks earlier, are each making their own individual mark in their community.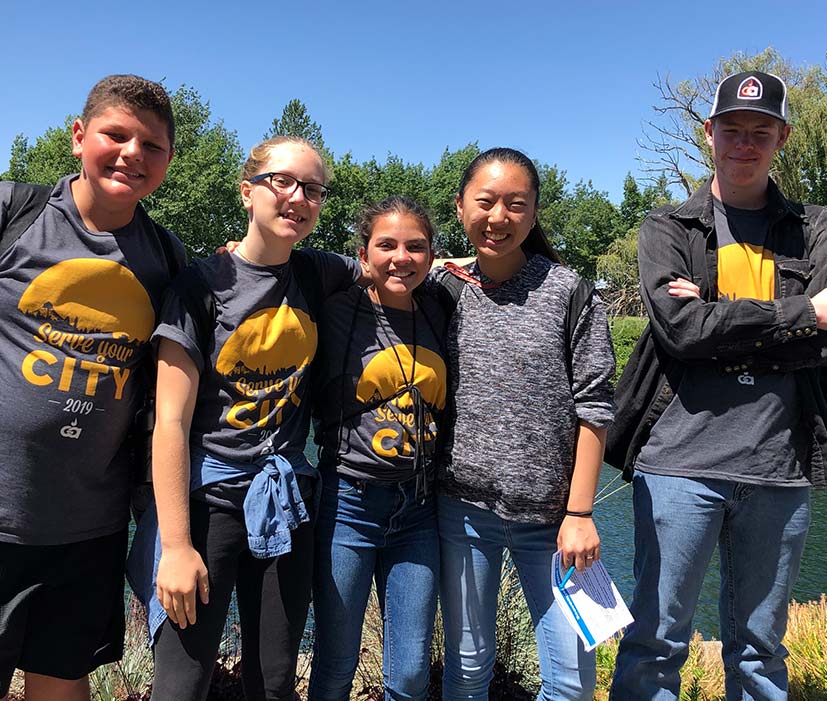 Youth are at a crossroads: Give into a culture of self-absorption or choose to make a positive difference in the world. Time and time again, youth will choose the latter. They just need the opportunity and tools to make it happen. 
We can develop Action Teams wherever youth are: sports teams, youth groups, church groups, and other youth-serving organizations. 
Is our mission your mission?
Working at GA is not just a job, it's a lifestyle. We strive to be the best at what we do, focused on creating a collaborative culture where servant leadership is everything. Join the team.